KUALA LUMPUR: Bahang kehangatan Piala Dunia FIFA 2018 hanya berbaki tiga hari lagi sebelum bermulanya perlawanan pembukaan pada 14 Jun ini yang menyaksikan tuan rumah, Rusia menentang Arab Saudi dalam aksi sulung Kumpulan A.
Sebanyak 32 pasukan yang mewakili benua akan dibahagikan kepada lapan kumpulan bagi merebut kejuaraan berprestij ini yang akan disaksikan oleh jutaan penonton seluruh dunia.
Pasukan yang bergelar juara akan menerima trofi Piala Dunia 2018 dan terdapat tiga lagi trofi emas tambahan ditaja oleh Adidas akan diberikan secara individu kepada pemain terbaik pada kejohanan tersebut.
Salah satu anugerah individu yang bakal diberikan ialah anugerah penjaring gol terbanyak yang akan menerima trofi berbentuk kasut disaluti emas atau lebih dikenali sebagai Golden Boot.
Pada Piala Dunia empat tahun lalu, penyerang pasukan Colombia, James Rodriguez menerima trofi tersebut selepas memegang gelaran penjaring gol terbanyak yang menyumbangkan enam gol untuk pasukannya.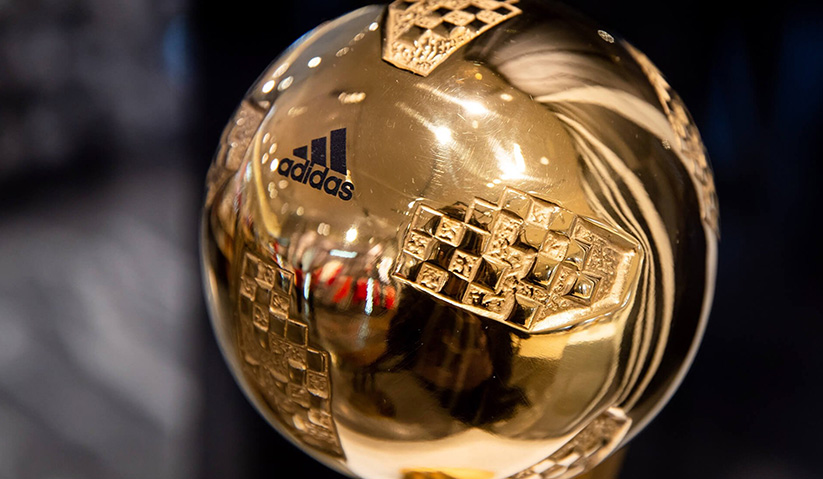 Selain itu, trofi bola emas (Golden Ball) yang diterima oleh kapten pasukan Argentina, Lionel Messi pada Piala Dunia 2014 menobatkan beliau sebagai pemain terbaik atas pencapaiannya bergelar 'Man of the Match' sebanyak empat kali daripada tujuh perlawanan.
Pemilihan Messi sebagai pemain terbaik mencetuskan cakap-cakap bahawa beliau selaku duta Adidas telah diberikan keistimewaan tersebut kerana anugerah itu ditaja oleh jenama itu sendiri.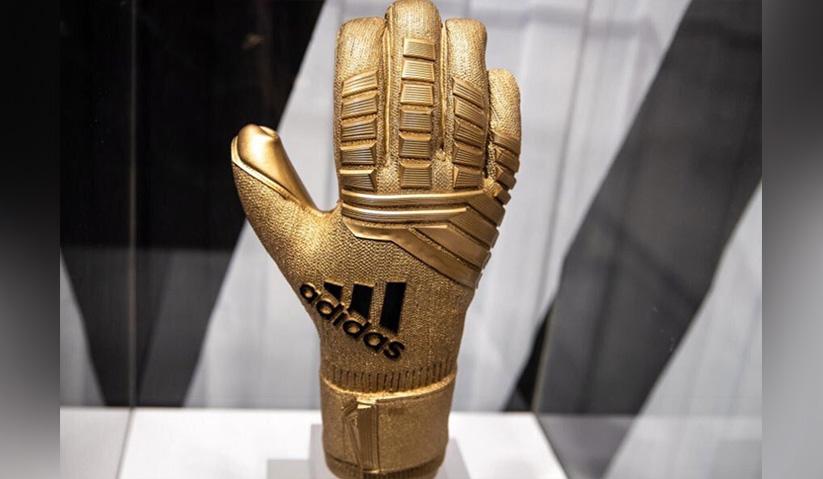 Sementara itu, penjaga gol terbaik pada perlawanan bola sepak berprestij itu akan menerima trofi sarung tangan emas (Golden Glove).
Penjaga gol Jerman, Manuel Neuer dinobatkan sebagai penjaga gol terbaik pada tahun 2014 atas kecemerlangannya menyelamatkan sepakan pihak lawan daripada memasuki gawang.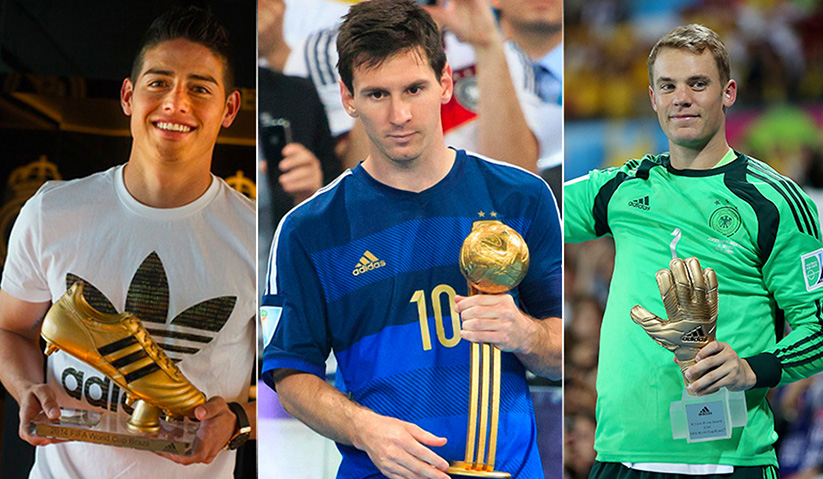 Piala Dunia 2014: James Rodriguez menerima anugerah penjaring gol terbanyak, Lionel Messi dinobatkan sebagiai pemain terbaik dan Manuel Neuer penjaga gol terbaik.
Sumber: AWANI