LONDON: Sehelai jaket yang pernah dipakai aktor Harrison Ford sewaktu membawa watak Han Solo dalam filem Star Wars, The Empire Strikes Back, dijangka dapat terjual sehingga nilai 1 juta Pound Sterling (RM5.25 juta) dalam satu lelongan memorabilia filem pada Khamis.
Reuters melaporkan, para pengumpul tegar juga berpeluang mendapatkan barangan khas dari filem lain seperti Indiana Jones, Forrest Gump dan Back To The Future II, dalam acara lelongan di London.
Gedung Prop Store yang berpangkalan di London dan Los Angeles, akan mengetengahkan lebih daripada 600 item untuk dijual dari sekitar 150 filem dan program televisyen.
"Kami menerima jumlah pendaftaran yang tidak pernah dijangkakan untuk acara lelongan tahun ini," ujar pengasas dan ketua eksekutif Prop Store, Stephen Lane.
Barangan utama dalam acara lelongan itu adalah jaket kelabu kebiruan yang pernah dipakai Han Solo.
Jaket itu ditemui di dalam sebuah gedung kostum, dan syarikat itu berkata ia merupakan satu-satunya helaian kostum dari trilogi filem asal yang dilelong.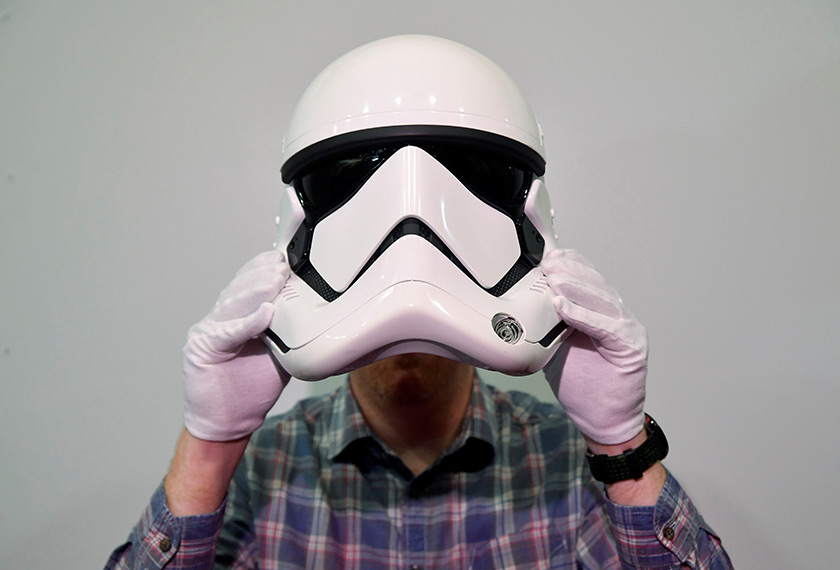 Item lain dari filem Star Wars termasuklah penutup kepala Stormtrooper dari filem The Last Jedi, dengan jangkaan mampu meraih nilai sehingga 60,000 Pound. Pedang lightsaber Anakin Skywalker dari filem Revenge of the Sith pula mampu mencapai nilai 100,000 Pound.
Item kedua paling mahal untuk dilelong ialah topi fedora yang Ford gayakan sebagai Indiana Jones dalam filem Raiders of the Lost Ark. Ia dilihat mampu mencapai nilai lelongan sehingga 200,000 hingga 300,000 Pound. Sementara itu, cemeti dari filem Indiana Jones and the Temple of Doom mampu terjual sehingga 70,000 Pound.
Para peminat Back to the Future berpeluang memiliki salah satu hoverboard yang digunakan aktor Michael J. Fox dalam sekuel fiksyen sains tahun 1989 itu. Ia dijangka mampu mencapai harga sehingga 30,000 hingga 50,000 Pound.
Selain itu, barangan lain untuk dilelong adalah pakaian untuk watak lakonan Brad Pitt dalam filem Fight Club, serta topi yang dipakai Tom Hanks dalam Forrest Gump.
Sumber: AWANI